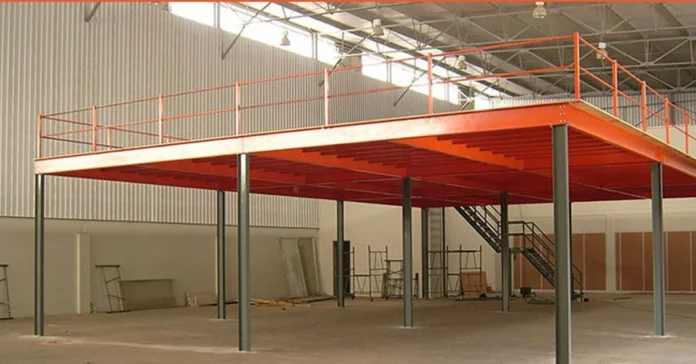 Mezzanine warehouse floors
The usable space in your Warehouse can be notoriously limited, even if you get a vast warehouse. Using structural mezzanine systems in your Warehouse will create more space in your facility. The floors will also make maximum use of the available space.
The advantages of these floors will always outweigh all upheavals or the short-term adverse effects they create. If you want to maximize the space, it's essential to design your facility with this mezzanine floor.
What are mezzanine floors?
Mezzanine floors are the tiered installations that use overhead spaces. They permit you to construct workspaces above your warehouse floor levels. The move doubles usable spaces in an area in your facility. Warehouse mezzanines provide additional storage or increase office spaces above your warehouse levels. They ensure space for other operations to move commodities in the Warehouse.
The mezzanine floor types are three. Each has unique functions depending on the industry they operate in. These four types are office mezzanines, tiered mezzanines, and storage mezzanines.
The storage mezzanines
If your Warehouse holds plenty of stock, it will benefit from these mezzanine floors. The increase in storage space will ease the handling and stock management. Equip the storage mezzanines with appropriate safety measures to meet all safety and health concerns. For example, mesh enclosures and non-slip flooring. The industries that benefit from these storage mezzanines are:
Retail locations
Showrooms
Warehouses
Manufacturing plants
The office locations that need office supplies storage or document retention can also benefit.
An Office mezzanine floor
If an office needs extra clerical space, it should add an excellent office mezzanine. A business in administration requiring more space should install this office mezzanine floor. The same applies if an industrial company needs to make more space on top of the workspace levels. The office mezzanine offers a unique chance to maximize the floor space.
It's easy to tail your business needs to this floor, for example, sound, heat and light insulation systems. They make mezzanine levels to be comfortable working places.
Tiered mezzanine spaces
Multi-tier mezzanines are the best options if you are lucky to have big vertical spaces. They will give your business many work levels, which you could have used for storage. These multi-tier mezzanines are common in:
Packing warehouses
eCommerce picking
Car storage warehouses
The mezzanine floor production process
The critical production phases of the mezzanine floors follows the following procedure.
The punching processes
You run punches hanging plates' length at defined points at the points where the cross beams meet.
The rolling processes
Pass the steel soil in a piece of rolling equipment from the beam and upright. The beam, in most cases, has the interlock beam and the P beam. The upright usually has two holes; a teardrop hole and a diamond hole.
The welding processes
A hanging beam and plate, footplate, and upright get connected in this process. It enforces the stability and the tack structure.
Baking and spraying process
After welding a product, you need to polish it. You will have to use a high-tech spraying approach on the product surface for effectiveness. For a smooth surface, you will have to consider a high-temp baking process.
Packing process
After completing the production process, package the product for export. Packaging will limit distance damages.
Conclusion
Installation of mezzanine floors in your facility is helpful. You need to analyze your Warehouse well to pick the best-fit warehouse floor to install.