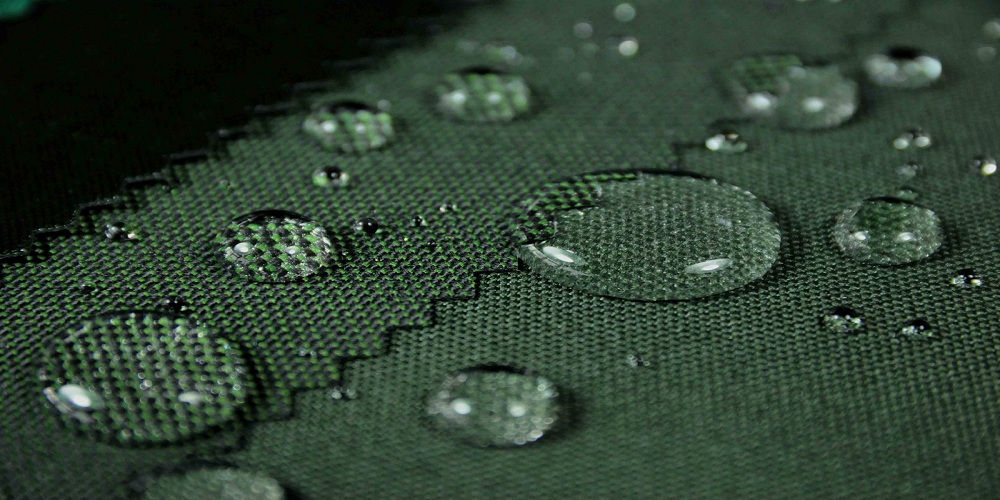 Waterproof fabrics are the ones that do not allow water or moisture penetration. The water-resistant nature of these fabrics can be natural or due to the result of chemical treatment. Due to this property, these fabrics are widely used in both commercial and residential applications.
What Are Waterproof Fabrics Made Of?
Waterproof fabrics are made of different materials. All these materials vary in durability, functionality, water-resistance level, comfort, breathability, and weight. The applications of waterproof fabrics can vary based on the material they make.
The common material of these fabrics is;
Polyurethane laminate
Oilcloth
Nylon or polyester
Vinyl and Gore-Tex
Microfiber
Rubber or latex
Wool
Thermoplastic Polyurethane
You might be thinking that not all these materials are water-resistant, so how can they be waterproof fabric.
As mentioned above, waterproof fabrics can vary in water-resistant level. This means some of this material can absorb very little moisture while others will not absorb even a high amount of water.
The purpose of making all these fabrics waterproof is to extend their applicability. But how can we decide which fabric is suitable for a particular job? To answer this question, let's look at the relationship between the water-resistant and breathability of these fabrics!
Water-Resistance and Breathability
Waterproof fabrics are divided into two main categories;
Breathable
Non-breathable
The breathable waterproof fabrics are usually used for garments and related applications. In contrast, the non-breathable are used to form complete water barrier items.
Applications of Waterproof Fabrics
Backpacks
The waterproof backpacks are usually used for camping, hiking, and other even in routine life to keep the items safe from rains and moisture. These bags are made of nylon fabric with polyurethane coating inside their bags.
Both of these materials are breathable, washable, and lightweight, as the non-breathable fabric can generate heat and cause odor formation in bag items.
Garments, Jackets, and Raincoats
We all are familiar with the importance of waterproof fabrics in raincoats. However, these fabrics are also used in making garments and jackets.
Generally, spandex, polyester, and rubber are used in raincoat designs, and all of these materials are non-breathable. These materials did not allow even a small penetration of water.
However, waterproof jackets and garments are usually made from breathable materials like silicone elastomer, polyurethane, PVC, and wax. The breathability in these garments is important for proper ventilation and body temperature regulation.
Shoes and Boats
How could we forget about the waterproof boots and shoes when talking about the garments? Generally, waterproof boots are made of rubber, Gore-Tex, PVC, and other materials.
Almost all these materials are non-breathable and fully waterproof. The use of non-breathable material in these boats is feet protection from rainwater and the cold winter season. That's why these boats are also known as all-season boats.
Insulated Jackets and Sheets
The insulated jackets and sheets are a life savior in the condition of hypothermia at high altitudes and rain storming conditions. These jackets/sheets are usually made of fully waterproof and non-breathable materials like polyester and PVC.
Final Verdict
If you are looking for any of this waterproof fabric, visit Alibaba for countless colors, sizes, variety, and premium quality options. However, when choosing the fabric, make sure to do thorough research about what's most suitable for your business.